Digital Marketing Agency in Jammu

We are data-driven, design-led & mobile-first.
We provide full funnel digital marketing services to reach your target audience without the overwhelm. We identify gaps in your current marketing strategy, then consult you on what you need and how we'll make it happen - all before the contract is signed.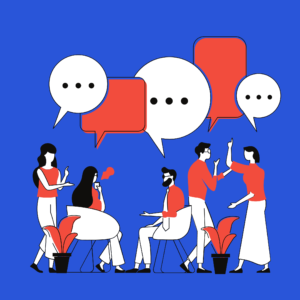 Get found when people search for your kind of services & products locally
 WHY SHOULD YOU WORK WITH US?
We frontload the work from first contact, packing months of strategy into your initial appraisal and proposal.
You get short-term quick wins and long-term results that don't take forever to realize.
Only the best in your corner.
We give our employees the tools and space to grow. It's why we have some of the best people in the biz. 
Every strategist on your account is at the top of their game for their marketing channel and leveling up every day.
Over delivering is our benchmark.
Exceeding expectations is our gold standard.
We embrace our brands both personally and professionally, and bring that get-it-done energy to work every day.
We stay fleet-footed and flexible to do what needs to be done for your ROI.
You're partnering with consultants and strategists, not a team of "Yes Men".
If something isn't making sense, we'll push back. And the results will make you glad we did.
Slow revenue growth holding you back from your goals? Not sure where to start with or how to transform your digital marketing efforts?
Whether it's a quick brainstorm session, free consultation, or comprehensive digital audit, you're one step away from an ROI and performance-driven agency partner.
Drop us a line and let's get to work!
Join the rank of our Clients like :
3D Motifs, Ludhiana, India

ABM Homes, ACT, Australia

AllinBud, Halifax, Canada

Bhatia Dental Clinic, Ludhiana, India

Big Blocks, Mohali, India

Bullu Bow Wow, Chandigarh, India

ChaaShaa Cafe, Jalandhar, India

Chakmak Shop, Chandigarh, India

Cinema Satsung Films, Mumbai, India

Cottage Crafts, Halifax, Canada

Dhani Lonka, Indirapuram, India

Guru Ram Dass Garments, Ludhiana, India

Himalaya Yoga International, Rishikesh, India

Javed Meat Shop, Kharar, India

JusAround, Halifax, Canada

Kacha Lonka, Kolkata, India

Kamra Metals and Profiles, Pulwama, India

Kamra Sons Rotoplasts, Pulwama, India

Kuntal Real Estate, Delhi, India

Indodevta Samudera, Jakarta, Indonesia

Luxury Handicrafts, Udaipur, India

Paras Money, Ludhiana, India

Poems By Shilpi, Mumbai, India

Rishikesh Yoga International, Rishikesh, India

Samridhi Plywood, Srinagar, India

Samplast Industries, Anantnag, India

Sourabh Jain Insurance & Financial Services, Ludhiana, India 

Sweet Luv, Ludhiana, India

Travelling Tarot & Spiritual Guide, India